E-learning platform for health
Alejandría Health is our e-learning platform oriented to the health sector. Pharmaceutical companies, healthcare organizations, medical societies and other healthcare players already use the platform to disseminate knowledge.
Alejandría Health offers content oriented by health specialties, masters and postgraduate courses with a single file per student, an advanced content search engine, credits by curricula, clinical cases to reinforce knowledge, streaming and on-demand broadcasts… All of this is customizable, gamified, modular and accessible from any device.
Discover below all that Alejandría Health has to offer!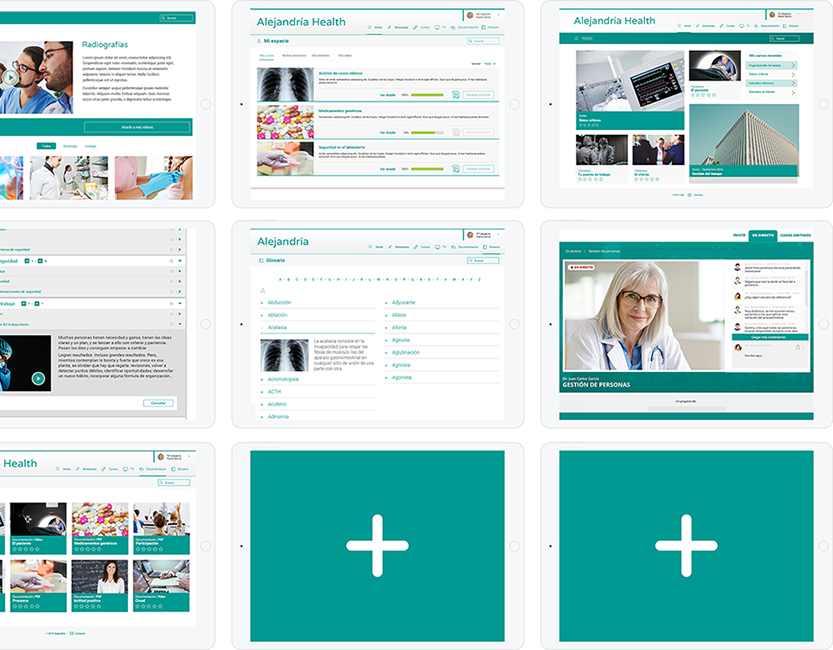 The modular structure of our e-learning platform for health facilitates the inclusion of courses, videos, clinical cases, documentation, glossaries and other tools to develop specific skills.
CONFIGURE YOUR E-LEARNING PLATFORM FOR THE HEALTHCARE SECTOR
Featured modules in Alejandría Health
Participate in clinical case competitions and consult the library to learn how to resolve specific situations with our e-learning platform for health.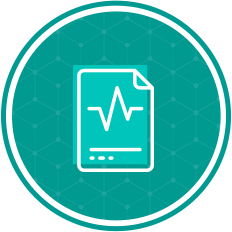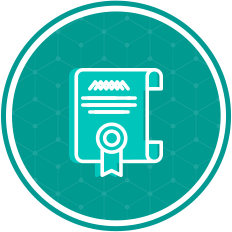 Master's and postgraduate degrees
Take master's and postgraduate degrees to increase the level of specialisation.
Receive accreditations after acquiring certain skills or pass different study programmes.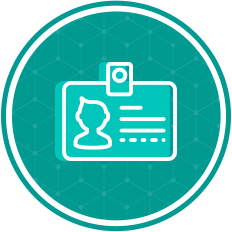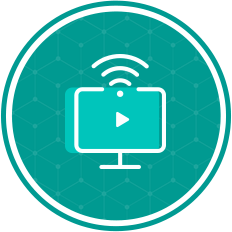 Stream videos and participate in them to learn from the experts.

And many other possibilities
The advanced search engine allows you to locate any content in the entire platform. Courses, documents, clinical cases, videos, etc. – all the knowledge accessible in an agile and efficient way.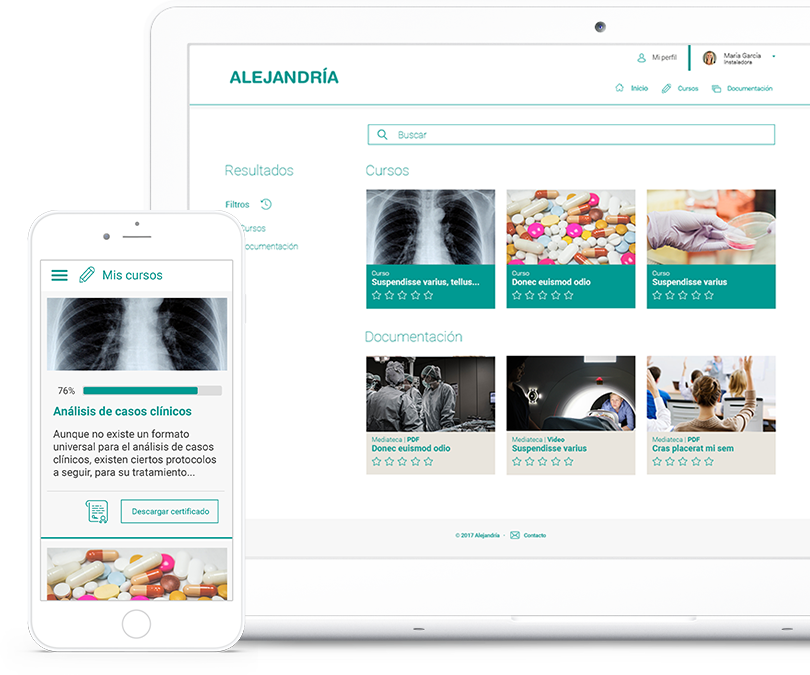 "It seems to me that it is the best method to ensure that all the personnel get involved in learning all the protocols that we have to know about. I encourage the company to do it again for other purposes."
CUN Quiz participant
UNIVERSITY OF NAVARRA CLINIC
"It's an innovative way of learning. It's entertaining and fun and achieves the objective of learning more about Cepsa. Congratulations!"
Participant from Cepsa Land
Cepsa
"It was a great success. The whole team loved it. Congratulations to everyone who has made this possible. Well done!"
Environment Manager
MERCEDES - BENZ VITORIA
"I want to congratulate the entire Wetak team for the work they've done. We have met the deadlines and the work has been exceptional. The professional staff recommend the APP!"
Neosalut manager
NEOSALUT
"I think it's a great idea to have ongoing training and information."
Participant from Más Cerca
Sanitas
"I loved it! Congratulations on the idea. It's a really fun way to learn and makes it easier for people to get involved."
CUN Quiz participant
UNIVERSITY OF NAVARRA CLINIC
"A different way of learning ... playing."
Participant from Cepsa Land
Cepsa
Do you want more details about Alejandría Health?