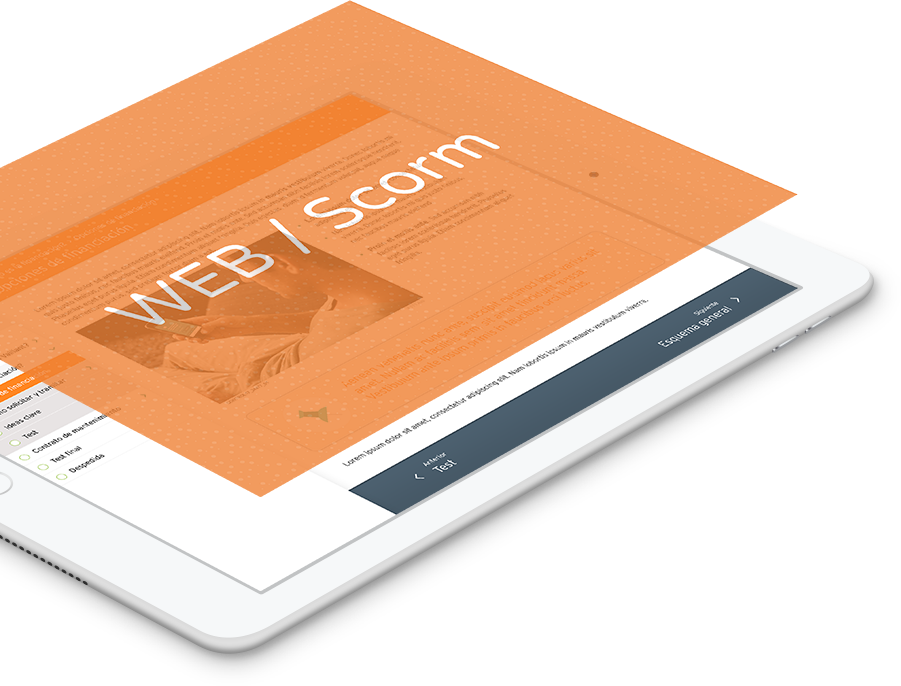 Personalised e-learning courses
Online courses that adapt to any device and are compatible with all the training platforms on the market.
Our course creation tool makes it easy for us to update content or quickly add new sections.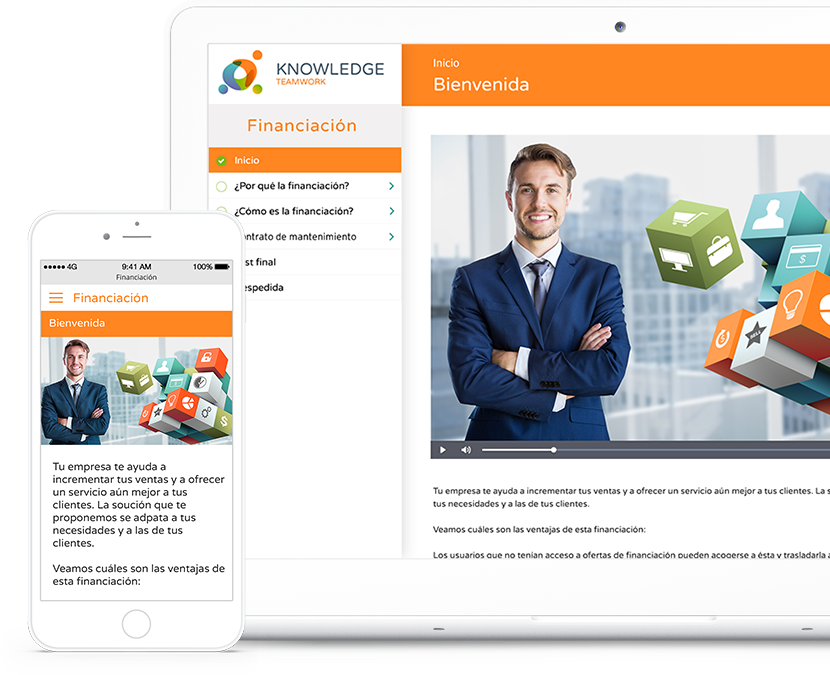 Live video editing to improve skills
An opportunity to train live and remotely
The most suitable Rich Media resources for each learning objective

Effective
The combination of the best pedagogy with the usability provided by design and technological resources mean that Rich Media courses facilitate learning.

Attractive
We take great care with the graphic part of the solutions so that they are user-friendly.
The various situations or practical cases are presented through animated situations that are narrated by means of a voice-over.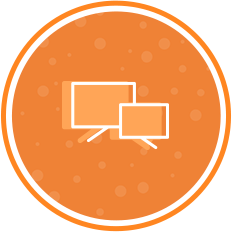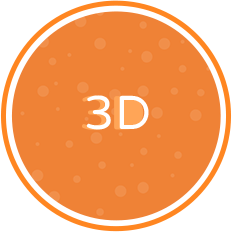 An attractive way to present content in detail. We use it to display parts, machines, parts of the human body, etc. Where the camera does not reach, we apply 3D.
An actor-trainer didactically transmits the scripted content with experts on the subject. The video is accompanied by supporting materials that facilitate the acquisition of critical knowledge.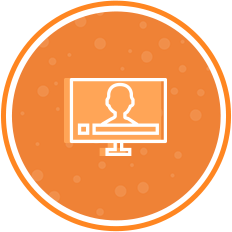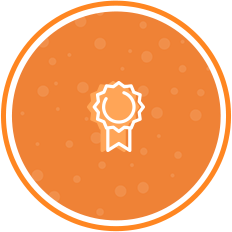 An expert is recorded who presents the content, based on his or her own presentation, without the need for scripting. An agile production solution.
This is a video in the style of a testimonial in which a person explains a concept. It is accompanied by images or real resources that support the testimony of the interviewee.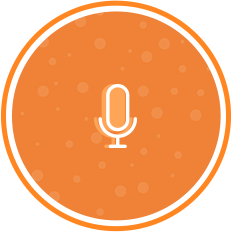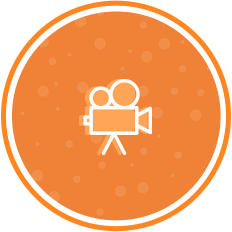 Remote training broadcasting. Real-time interaction between trainers and students.

And whatever else you need!
"It seems to me that it is the best method to ensure that all the personnel get involved in learning all the protocols that we have to know about. I encourage the company to do it again for other purposes."
CUN Quiz participant
CUNIVERSITY OF NAVARRA CLINIC
"It's an innovative way of learning. It's entertaining and fun and achieves the objective of learning more about Cepsa. Congratulations!"
Participant from Cepsa Land
Cepsa
"It was a great success. The whole team loved it. Congratulations to everyone who has made this possible. Well done!"
Responsable Medio Ambiente
MERCEDES - BENZ VITORIA
"I want to congratulate the entire Wetak team for the work they've done. We have met the deadlines and the work has been exceptional. The professional staff recommend the APP!"
Neosalut manager
NEOSALUT
"I think it's a great idea to have ongoing training and information."
Participant from Más Cerca
Sanitas
"I loved it! Congratulations on the idea. It's a really fun way to learn and makes it easier for people to get involved."
CUN Quiz participant
UNIVERSITY OF NAVARRA CLINIC
"A different way of learning ... playing."
Participant from Cepsa Land
Cepsa
Do you want more details about Rich Media courses?