Background
The new reality imposed by the coronavirus pandemic has made it necessary to transform the way in which training is carried out.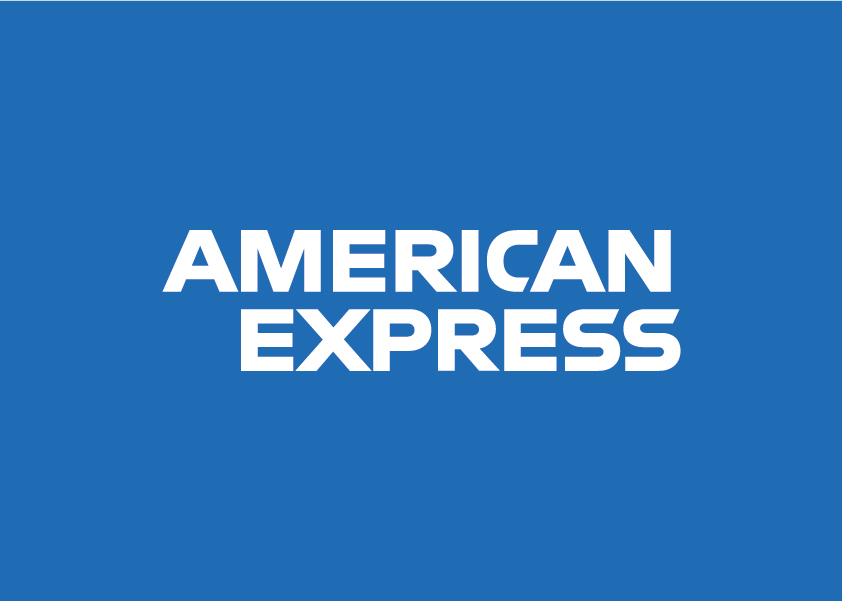 American Express, one of the world's leadings companies in financial products and services, has had to adapt by transforming the training it was carrying out in person for more than 60 financial institutions throughout the United States, Central and South America.
The project
The main challenge was not only to transform the content into digital format but also to maintain the friendly and approachable style and the ability to resolve the doubts that arose in the in-person training.
With the aim of trying to provide that sense of proximity, two avatars have been designed that accompany the person who is being trained throughout the process, introducing them to the different sections, explaining what they are going to see and, taking an active part in the training, explaining some of the concepts.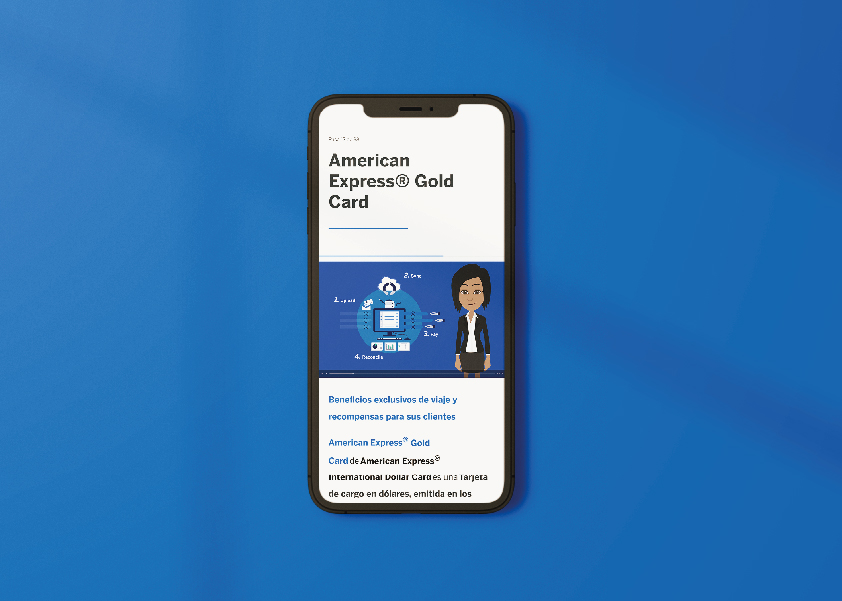 Another challenge was the ability to transfer financial language into digital format, clearly and easily. This is the point at which the pedagogical work has the most influence, to present the information in the most appropriate way, creating easy-to-understand didactic units from the different elements available, combining interactive screens, practical exercises and the simulation of processes.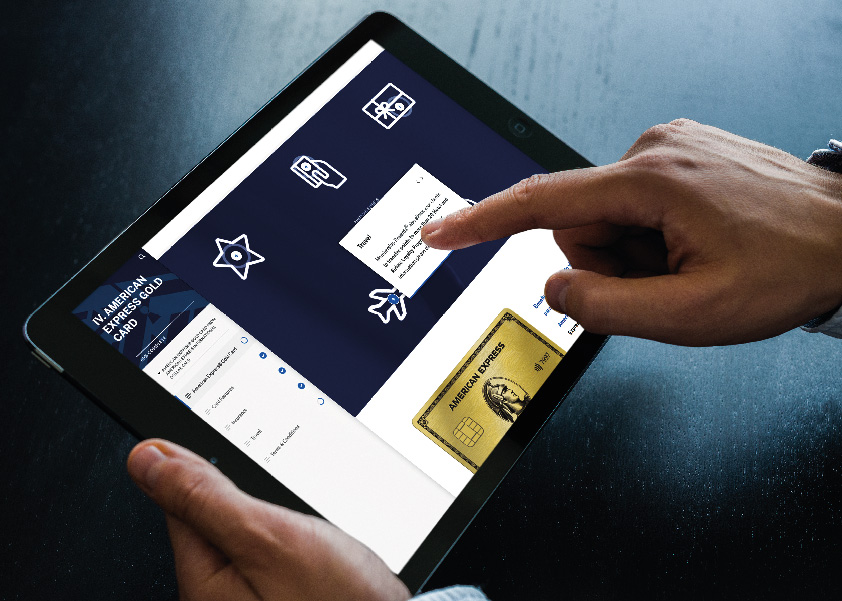 With regard to doubts and questions, the course has a section of frequently asked questions (ordered by product) that American Express had established as the most common and most repeated during in-person training. This section within the course allows the resolution
Results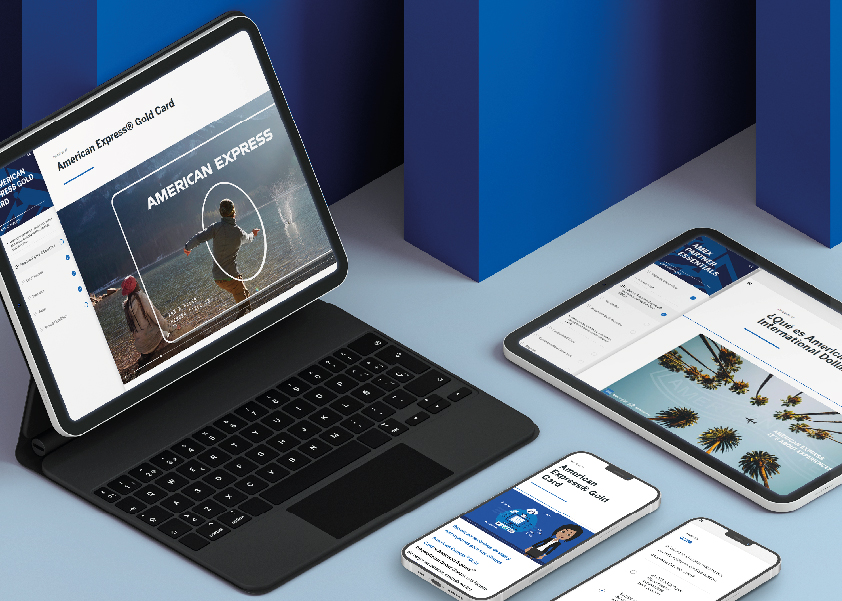 More than 60 financial user entities are already being trained through the courses on American Express products and services, which are available in English and Spanish. A global course, with a homogeneous message that ensures the same training for both a person from the United States and from Mexico, Ecuador or Chile.
In addition, the course is permanently available on the American Express platform, so anyone can access it at any time to ask questions or brush up on concepts.